Immer wieder wird in der deutschen Urheberrechtsdebatte über das Prinzip des FairUse gestritten, das vor allem in der amerikanischen Rechtssprechung zu finden ist.
Im Kern geht es darum, dass nicht wie im kontinentaleuropäischen Rechtssystem üblich über sogenannte Schrankenregelungen Ausnahmen vom Urheberrecht geschaffen werden (zum Beispiel im Rahmen des Zitatrechts), sondern eine allgemeine Klausel geschaffen wurde, die bestimmte Verwendungszwecke davon ausnimmt, bei der Verwendung von urheberrechtlich geschütztem Material die Genehmigung der Urhebern zu benötigen.
Klarer wird das schon in der Definition der englischen Wikipedia:
Fair use is a limitation and exception to the exclusive right granted by copyright law to the author of a creative work. In United States copyright law, fair use is a doctrine that permits limited use of copyrighted material without acquiring permission from the rights holders. Examples of fair use include commentary, criticism, news reporting, research, teaching, library archiving and scholarship. It provides for the legal, unlicensed citation or incorporation of copyrighted material in another author's work under a four-factor balancing test.
Die FairUse-Klausel wird durch Einzelurteile ausdifferenziert, d.h. Gerichte entscheiden in der Regel bei Streitigkeiten, ob die FairUse-Klausel anwendbar ist oder nicht. Dieses fallbasierte Erneuern des amerikanischen Rechtsrahmen ist in dem kontinentaleuropäischen Rechtssystem so einfach nicht möglich, weil die Ausnahmen vom Urheberrecht durch den Gesetzgeber festgelegt werden müssen.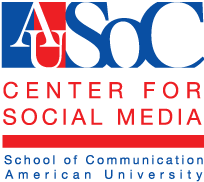 Das Center for Social Media hat in einer Reihe von Veröffentlichungen Beispiele der Nutzung des FairUse-Prinzips für Filme, Poesie und andere Nutzungsarten aufzeigt.
Das ganze ist eine gute Zusammenstellung, welche Dynamik das FairUse-Prinzip bringen kann, da es für eine Reihe von Anwendungen erlaubt, kostengünstig kreative Werke herzustellen, die nicht den kostenintensiven Prozess der Genehmigung aller Urheber notwendig macht, dass nicht-kommerziellen Künstlern in Deutschland manchmal große Schwierigkeiten bereitet.