Karsten Wenzlaff ist am Freitag, den 28.9.2018 von 14 bis 17 Uhr Gast in der Fraktion von Bündnis 90/Die Grüne zum Crowdfunding in der Kulturfinanzierung. Er wird dort auch das Projekt Crowdfundport vorstellen.
Im Fachgespräch wollen wir die Möglichkeiten und Grenzen dieser alternativen Form der Kulturfinanzierung mit Expertinnen und Experten diskutieren. Wir wollen uns mit Vertreterinnen und Vertretern der Kulturbranche über die Frage austauschen, ob Crowdfunding eine Chance oder ein Lückenbüßer ist, in welchen Verhältnis Crowdfunding zur öffentlichen Kulturförderung stehen sollte und wo es gegebenenfalls Regulierungsbedarf gibt.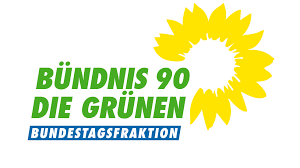 Man kann sich noch registrieren unter dieser Adresse:
https://www.gruene-bundestag.de/no_cache/termin/kunst-fuer-alle-alle-fuer-die-kunst-crowdfunding-in-der-kulturfinanzierung.html
Crowdfundport in the German Parliament
The Green Party in the German Parliament is hosting a public discussion on Financing Cultural Initiatives. Karsten Wenzlaff, CEO of the German Project Partner ikosom, will present CrowdfundPort and the Interreg Central Europe Programm during the discussion on Friday, 28th of September 2018.
Registration is still available at:
https://www.gruene-bundestag.de/no_cache/termin/kunst-fuer-alle-alle-fuer-die-kunst-crowdfunding-in-der-kulturfinanzierung.html
Photo by A.J.85