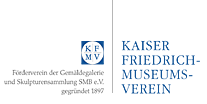 Am 7. März 2013 werde ich um 18 Uhr in der Gemäldegalerie Berlin bei den Jungen Kaisern über Crowdfunding für Museen sprechen. Die Jungen Kaiser sind die jungen Fördermitglieder des Kaiser-Friedrich-Museumsverein (mit Facebook-Seite). Einen ähnlichen Vortrag hatten Karin Janner und ich schon beim Treffen der Volontäre der staatlichen Museen in Berlin am 18. Oktober 2013 gehalten. Hier ein paar wichtige Thesen und Beispiele:
Crowdfunding für Museen ist eigentlich keine Erfindung des Web 2.0-Zeitalters. Schon 1922 hab es einen Entwurf für ein Museum von Alexander Graham Bell, der über Crowdfunding finanziert werden sollte: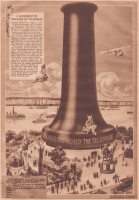 In 1922, Hugo Gernsback hoped to build a monument and museum in New York dedicated to the inventor of the telephone, Alexander Graham Bell. Gernsback's magazine, Science and Invention, was especially popular with amateur inventors so he brought his appeal directly to them in the October 1922 issue, just two months after Bell's death in August.
"It is thought that if every inventor in the United States would subscribe only $1.00, the monument could be built," Gernsback wrote. Readers of Science and Invention were encouraged to send in a coupon which could be clipped from the bottom of the page, expressing whether they'd support such a monument. Inventors weren't asked to send money right away, but instead were asked to pledge support. If enough support was shown it's assumed that Gernsback would then solicit donations in a future issue.
Continue reading "Crowdfunding für Museen – Wunschtraum oder schon Wirklichkeit?"