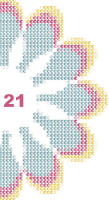 Im Rahmen unseres Adventskalender wollten wir auch ein paar Infoquellen vorstellen – ich versuche das mal für den Bereich der internationalen Medientrends. Hier sind die Informationsquellen, die ich nutze – ich hoffe, sie können Euch inspirieren:
DieTrendblogger.deSeit gut zwei Jahren betreuen wir das Projekt "Die Trendblogger". Und natürlich dürfen diese in der Liste hier nicht fehlen. Jeden Monat schreiben Studierende aus der ganzen Welt über spannende Tools, Medientrends und medienpolitische Diskussionen, zum Beispiel Queer-Journalismus, Listicles,Innovative Fernsehformate,Datenjournalismus, Zukunft des Fernsehens.
Cracked.comNeben Buzzfeed die lustigste aller Listicles-Seiten und immer wieder mit sehr schön geschriebenen Kritiken zu Technik- und Medientrends. Beispiel gefällig? Der Executive Editor schreibt, warum die Technologiefirmen Apple, Samsung, Sony, Google und Facebook sowenig innovationsfähig sind:


Yep, it's thinner than the old iPad — thin enough to hide behind a pencil, in fact! And thank God for that, because the sheer thickness of the previous iPad models made me want to shit myself with rage. It was a whopping 8.8 millimeters thick, while the iPad Air is only 7.5 millimeters. Several members of our team own the old iPad models, and time and time again we sent out assignments and time and time again got the reply, "I'm sorry, David, my iPad is simply too thick for that task."

TheVerge.comBesser als Wired, Mashable, Techcrunch finde ich die Artikel von TheVerge. Schön auf den Punkt gebracht, kurz und technologielastig aber gleichzeitig journalistisch. Mein Lieblingsartikel: Das Lego-Auto welches mit Luft betrieben wird.